Ted Schaffer
Director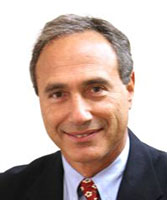 Ted Schaffer joined Press/Cuozzo Commercial Services in 2003 with 25 years of experience in the real estate business. Having obtained his real estate sales license in 1977, he joined a New Haven-based real estate company and later moved to Cushman and Wakefield, a national real estate services company, helping to anchor its newly established New Haven office. In 1985, Mr. Schaffer joined the FIP Corporation as head of real estate operations and was responsible for the management of over 2,000 acres of industrial park property and development of over 1,000,000 square feet of commercial and industrial projects.
Mr. Schaffer is a graduate of The American University in Washington, D.C., with a degree from the Kogod School of Business. Following an early interest in the field of urban development, Mr. Schaffer began his career at The American Institute of Planners as a Research Associate. While participating in the drafting of policies and legislative initiatives on behalf of professional planners, he became one of this organization's experts on issues related to environmental planning and management.
Mr. Schaffer specializes in the representation of some of the area's highest profile properties, providing services to some of the areas largest public, institutional, and private businesses. Mr. Schaffer resides in New Haven, where he has been active in numerous community organizations and serving on a variety of boards including Tower One/Tower, The Hamden Economic Development Corporation, and The Connecticut Tennis Foundation.