John Nutcher
Director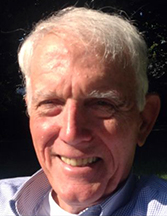 John P. Nutcher is a lifelong resident of Hamden. He retired from United Illuminating after 39 years as Director of Client Service, Marketing and Sales. He held various managerial positions over the course of his career, including Credit Management, Economic Development, Purchasing, Metering and Customer Service.
Mr. Nutcher graduated from Quinnipiac University with a Bachelor's Degree in Business Management and Marketing. He has also served on the Boards of the following organizations:
Manufacturing Alliance of CT (MAC)
New Haven Manufacturing Association (NHMA)
Hamden Chamber of Commerce
Hamden Education Foundation (HEF) – one of the founding board members
Rotary Club of New Haven – Past President, 2 terms
In addition, Mr. Nutcher is a former member of the National Association of Credit Managers (NACM), Electric Council of New England (ECNE), Edison Electric Institute (EEI), and St. Joan of Arc Parish Council.
Mr. Nutcher is the father of 4 grown children and the grandfather of 9, of which 8 currently attend the Hamden School system.