Steven R. Rolnick
President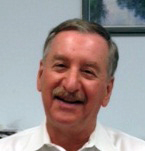 Attorney Steven R. Rolnick has practiced law in Hamden for over thirty-five years. Until 2015 he was a partner in the law firm of Rolnick and Reger and since then has been counsel to the firm of Shapiro and Epstein. The firm is a general practice working in the areas of civil litigation, municipal law, real estate, estate and probate and condominium law.
He has represented many individuals and small businesses as well as municipalities and government agencies, including the Town of Hamden. He has served as Assistant Town Attorney and Town Attorney for the Town of Hamden. He has played an active role in community affairs since moving to Hamden in 1974.
He is also a long time member of the Hamden Chamber of Commerce, having served as a Board Member. Attorney Rolnick is a member of the Economic Development Commission for the Town of Hamden and is president of the Hamden Economic Development Corporation, a private non-profit corporation which promotes economic development in the Town of Hamden.
He and his wife Judy have lived in Hamden since 1974. They have two grown sons, Joshua and Nathaniel.